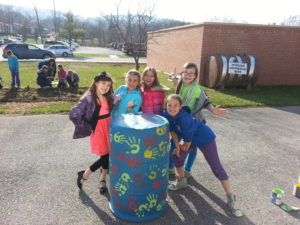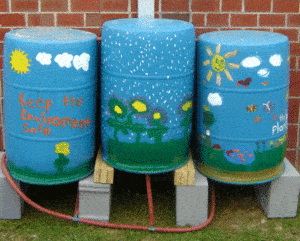 Conserve water! Protect our Bay! Sign up for a Rain Barrel Workshop!
Did you know lawn and garden watering make up nearly 40% of total household water use during the summer? Capturing rainwater will help protect your lawn and garden during periods of drought, and it will also help you save money! One rain barrel can conserve approximately 1,050 gallons per year!
Cacapon Institute is hosting a public rain barrel-making workshop on July 24th, at Cacapon Institute in Great Cacapon.  The workshop will run from 10:00am – 12:00pm.  Workshop attendees will build their own 55-gallon rain barrel from a recycled food grade plastic drum and learn how to properly install and maintain it.  Space is limited and advance registration is required, cost is $25 for one rain barrel.
For questions or more information please contact Cacapon Institute's Project Manager, Zachary Norris, at 304-258-8013 or znorris@cacaponinstitute.org